New YelloYello look & feel
YelloYello is one of our own projects and we recently gave it a fresh fully responsive look & feel! Check it out. Oh.. and take a look at the evolution of the site (from 2008, 2009 to 2015):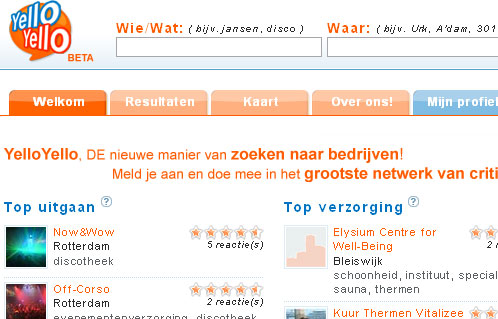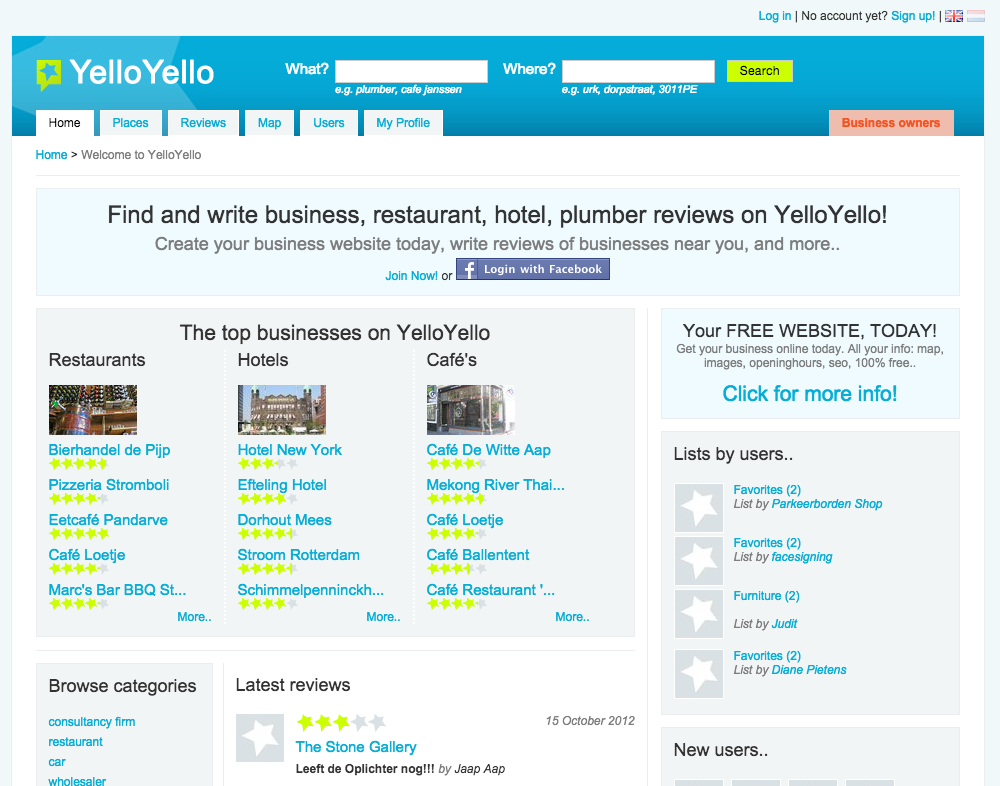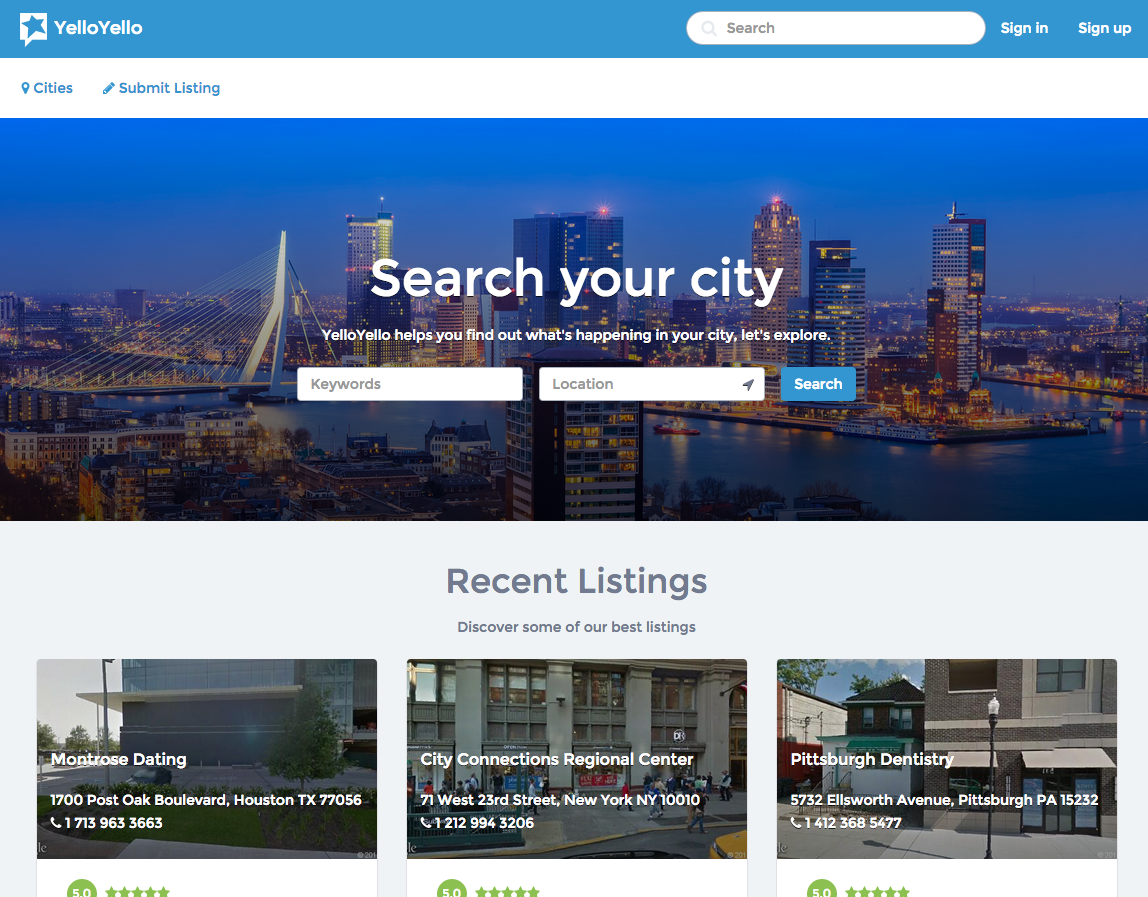 Besides the new look, we're in the process of adding more then 4M business from across the globe!
Project information
Full RESTful JSON API
oAuth login via Facebook, Foursquare and Google
Google Maps integration
GeoSpatial and full-text search
Geocoding
Stock photos
Payment Gateway (Adyen)